Shop the annual gratitude sale!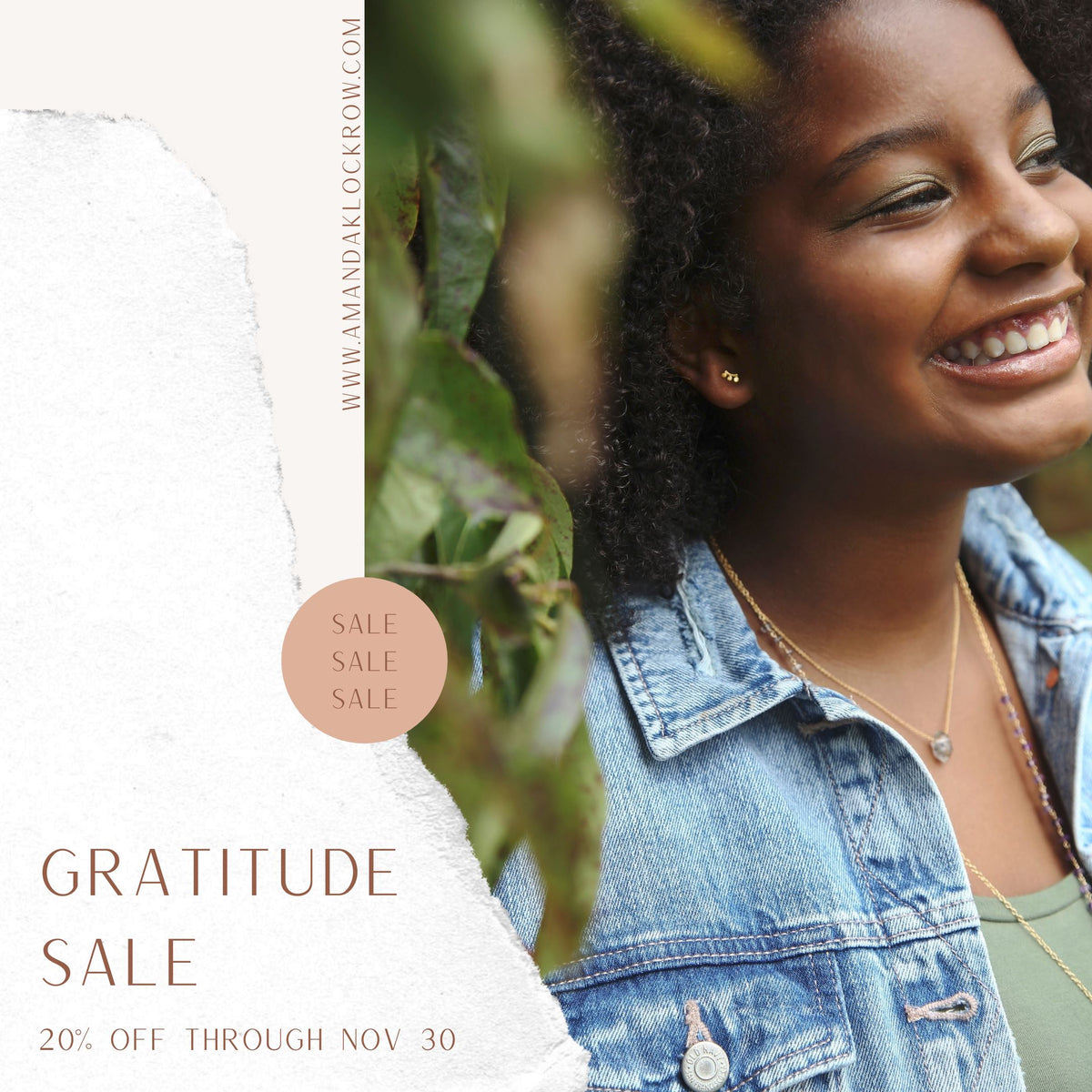 We're kicking off the holiday shopping season with our annual gratitude sale. You can shop from November 16th - November 30th and receive 20% off any purchase. The discount will automatically be applied at checkout. This sale is our way to say thank you for your support it means the world to us all. 
We'll include a little extra crystal gift with each order. 
|
Posted on November 15 2020