Meditation book recommendations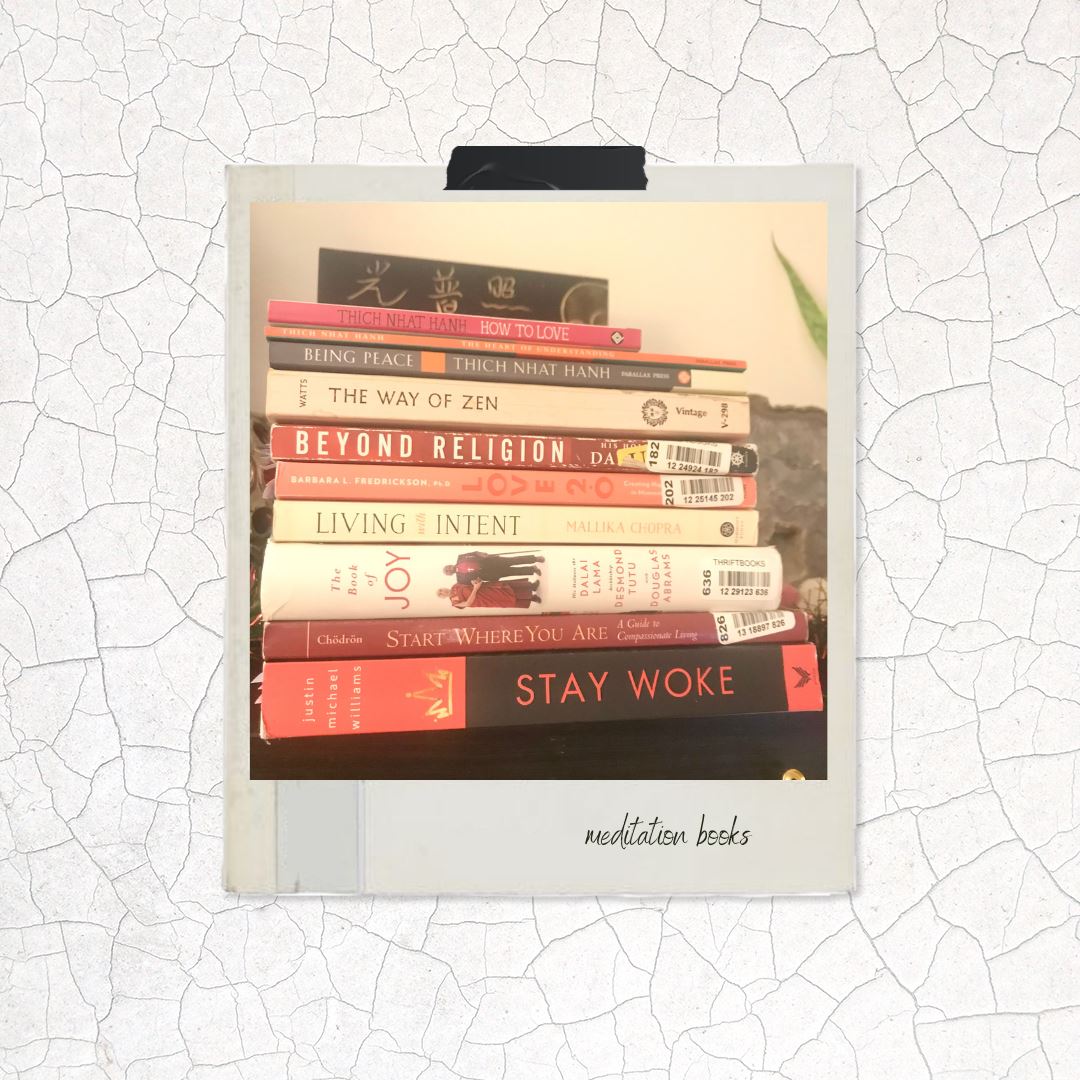 I'm really trying to share a little more of myself, my practices and my story with you all. As I think about what I want to share and talk about my meditation practice and the books that inspire me always come to the forefront.

I am an avid reader and am constantly reminding myself to cultivate a beginner's mind. There is so much wisdom out there and I know in this lifetime I will barely scratch the surface but I am committed to being a lifelong learner. This learning inspires my creativity and I am so grateful to every teacher I will learn from in this lifetime.

I made this book stack at the beginning of the year but am just getting around to sharing it with you. I would love to hear if you have read any of these or if you have other favorites yourself.
Meditation books 
The Book of Joy: Lasting Happiness in a Changing World by The Dalai Lama & Desmond Tutu
Start Where You Are: A Guide to Compassionate Living by Pema Chodron
Love 2.0: Creating Happiness and Health in Moments of Connection: by Barbara L Fredrickson
Stay Woke: A Meditation Guide for the Rest of Us by Justin Michael Williams
Living with Intent: My Somewhat Messy Journey to Purpose, Peace and Joy by Mallika Chopra
Beyond Religion: Ethics for a Whole World by the Dalai Lama
The Way of Zen by Alan Watts
Being Peace by Thich Nhat Hanh
How to Love by Thich Nhat Hanh
If you could use a little peace and serenity today I've recorded this meditation to share with you. This meditation and more are all up on my meditation page. 
Since jewelry is where I channel my creativity I put together a little collection of jewelry that was designed to inspire peace for the wearer. There are lots of different stones that inspire peace a few are larimar, watermelon tourmaline, peach moonstone, prehnite, kunzite, blue chalcedony, howlite and turquoise.
larimar bracelet, watermelon tourmaline gold and silver necklace, raw watermelon tourmaline necklace, p
rehnite hexagon little rock necklace,
peach moonstone stacking ring
|
Posted on February 23 2021