Let's talk about crystal books...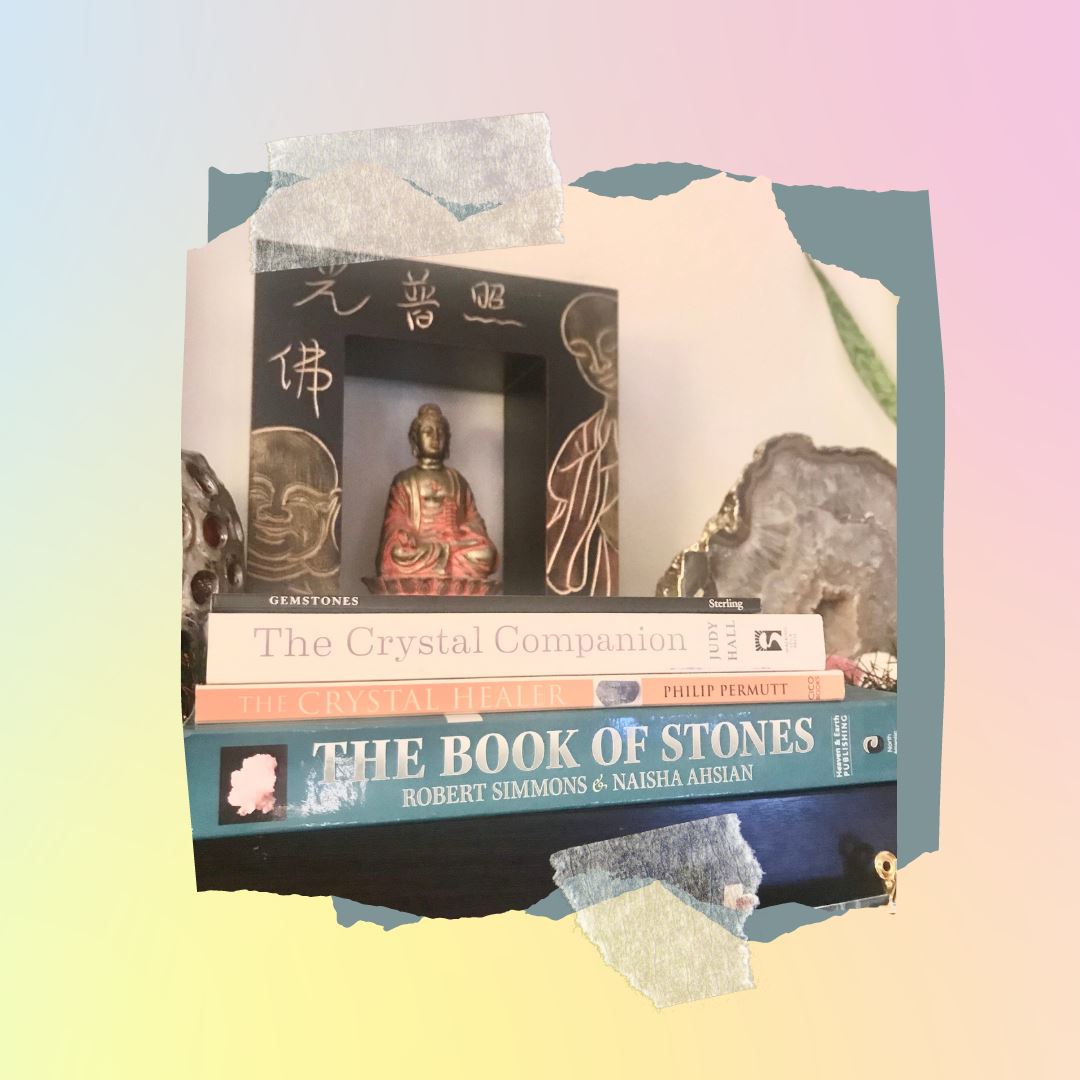 Happy 2021!
I thought it would be fun to kick off the year answering one of the questions I get asked all of the time. If you want to learn more about the meanings of crystals and stones here are some of my recommendations.
Books:
Gemstones (I've had this one since college and I can't find it online)
The Book of Stones by Robert Simmons and Naisha Ahsian
I put together a book list over on
bookshop.org
to make it easy to find the titles.
Apps:
I recorded a quick video that is up on my
igtv
that shares each of these books and my favorite crystal apps.
My love of stones began when I was a little girl and started collecting beach pebbles in Maine. My mom nurtured our curiousity and later took us to archaeological dig sites and we got to dig in to the earth and uncover treasures from the past. This ignited an interest in history and the stories that objects told. I devoured books and visited museums to learn whatever I could about other cultures, history and maybe hoping to understand a little more about where we're headed.
When I fell in love with metalsmithing in college I wasn't immediately drawn to stones. I would work with vintage buttons, create glass cabochons, cast objects from nature or even toys from the dollar store and much more, before being drawn to stones. I didn't start with learning about their metaphysical properties I learned about their individual mohs hardness and where they came from long before I thought about what chakra a stone might help to balance. One of the stones I was first drawn to work with was labradorite though and I still love working with it to this day. I always encourage people to trust themselves and see what stones they feel drawn to, then you can use the books, apps or google to learn more about its properties. Of course if you are working on anything specific and want a stone to help with that you can always start there. 
I also recommend thinking about where these rocks and crystals come from. They hold a special vibration because they came out of the earth but not everyone respects the earth when they mine for stones. Metalsmithing is far from an eco friendly business, but so many of us are striving to make it more so, helping people to think about where their diamonds and also the metals come from. I am lucky enough to get to know a lot of my suppliers for many years and some of the mines and lapidary techniques have been passed down for generations. Sure you might be able to find a less expensive option but that often comes at a price. Many of the people I work with are great stewards of their stones and I like knowing what hands my pieces pass through before they get to you.
If you have a favorite that I didn't share just comment and let me know, as always I would love to hear from you. 
I'll be putting together a few more book lists to share over the next couple of months and I can't wait to share more of my love of learning with you all. 
|
Posted on January 01 2021