New jewelry to wear along on your summer adventures.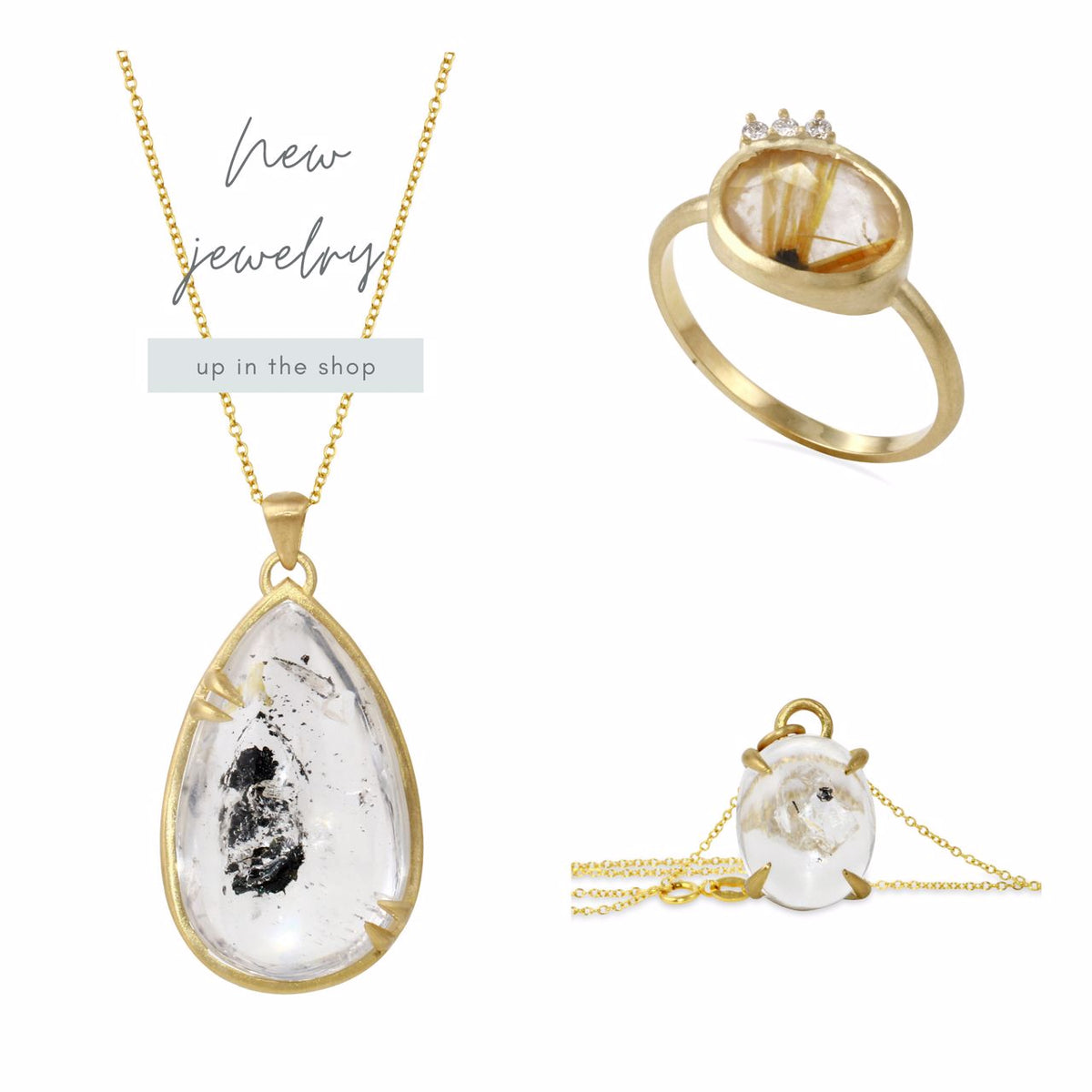 My love affair with all the natural inclusions in quartz continues with my newest summer release. The stones are all one of a kind and I love them all. I added quick videos to most of these listings to help show the beauty and uniqueness in each stone. 
I've been learning more about what responsible and sustainable practices look like in the mining and cutting industries. If you're interested in learning more about these practices you can check out the
ethical gem suppliers site
. They have some great videos you can watch to learn more. There was a quote from the last conference that I loved that said there are no ethical gems just ethical people. This business has always been about the people for me and I look forward to sharing more about this journey with you all.