Instagram sample sale!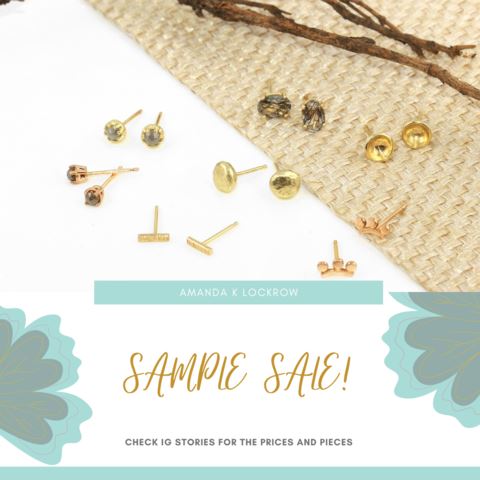 I'm going to try something new and do a sample sale on
instagram
. The available pieces will all be prices and have photos up in my stories. I will save it as a highlight and delete things as they sell. I have lots of stock that I made for events that were cancelled so I thought this would be a fun way to do a virtual event.
I'm also sending a sneak peak out to my
mailing list
so you can sign up if you haven't already.
The sale is going live on Saturday May 9th.