A little love for this month's birthstone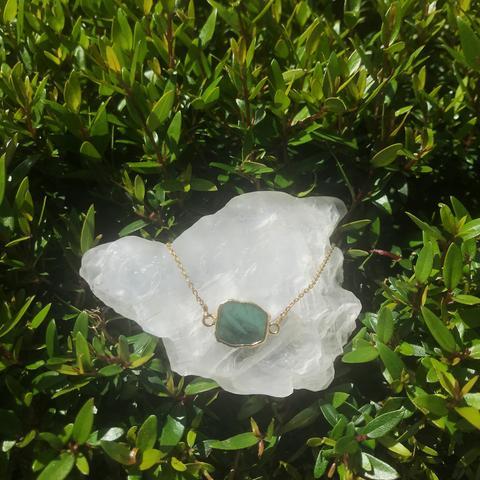 Emerald comes from the Greek word smargos, meaning green stone, but the oldest known mine is Egyptian and dates back to 3000 BCE. It was traditionally bound to the left arm to protect travelers.
Emerald is a stone for love, luck and prosperity. It helps us cultivate the courage it takes to love and be loved. You can wear it as a reminder to stay open and get comfortable with your vulnerability. It is a stone of abundance helping you draw in abundance in all forms. This stone can help connect you to Divine Love, compassion and gratitude. It is a heart chakra stone and known as the "Stone of Successful Love".
This stone is one you don't want to wear constantly, it can overstimulate.
Emerald stones available for custom designs
A few of my favorite crystal and stone resources
The Book of Stones by Robert Simmons & Naisha Ahsian - I have loads of crystal books but this is the one I reference the most.
The Encyclopedia of Crystals by Judy Hall - I have a few books by Judy Hall but this is the one I use more often.
Crystal Guru App - this is a great resource for on the go crystal information. One of my favorite crystal stores The Aura Shop in Santa Monica created it.
Lavish Earth crystal affirmation deck - Amy Woodson created this deck and she has a crystal store in Westbrook Maine.