Cambria Art & Wine Festival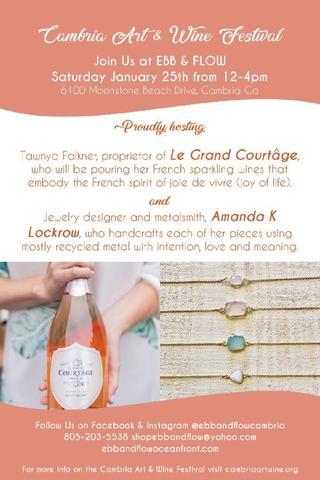 I'll be popping up at Ebb & Flow in Cambria January 25th from 12-4pm for the Cambria Art & Wine Festival. I'm excited to make the drive up the coast to visit the beautiful town of Cambria. There will be lots of fun events all over town spread over the weekend, so if you are in the area it's definitely worth checking out.

Ebb & Flow is the sister store to Ocean Heir and they have carried my jewelry for over 5 years, so I'm really looking forward to seeing the shops in person. The store is right across from this beautiful view from Moonstone Beach.
|
Posted on January 04 2020