Paddleboarding - a few things I've learned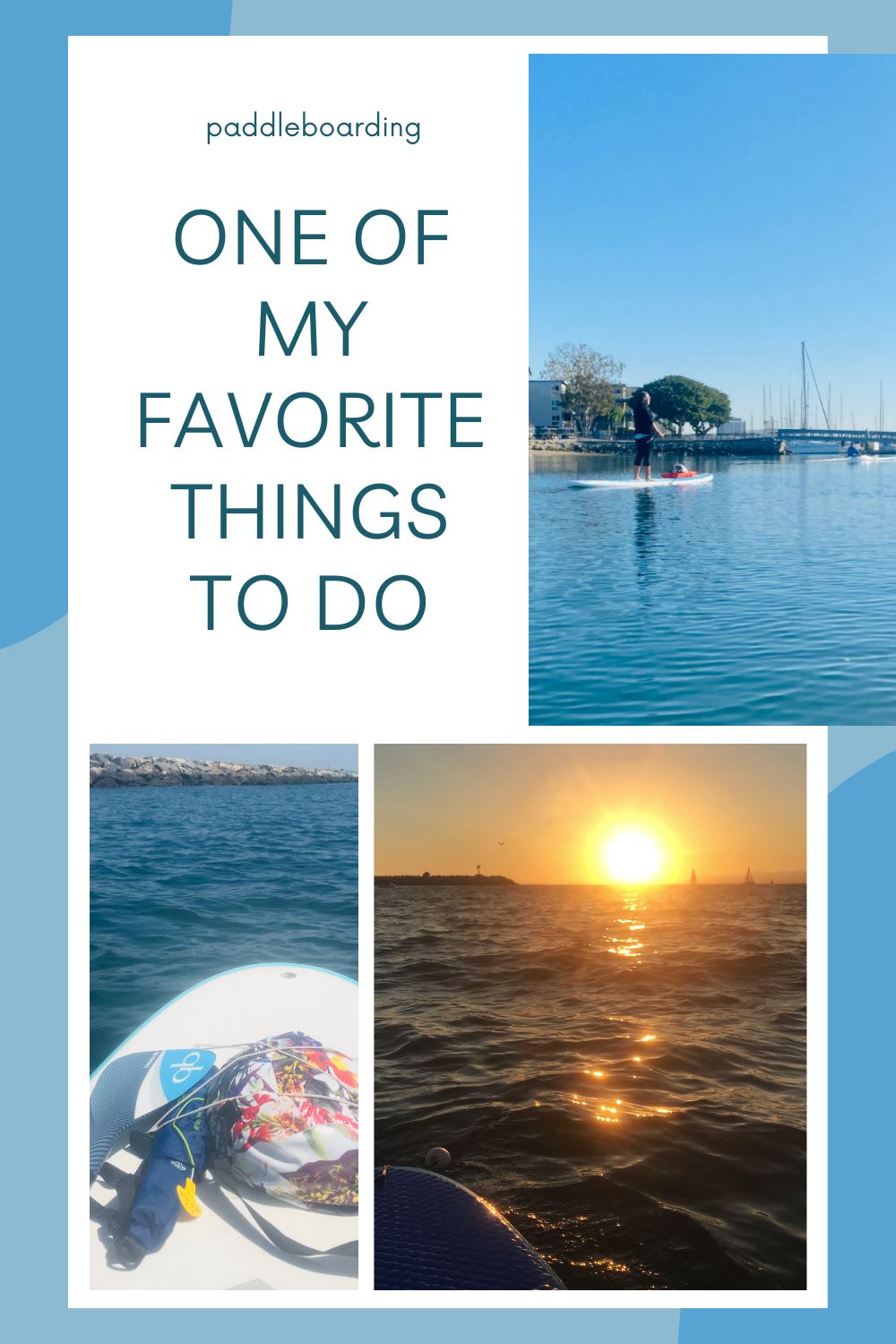 If you follow me on instagram you may have seen my posts about paddleboarding over the years. So I thought it would be fun to do a post about some of the questions I've gotten over the years from friends and family. 
A few months into the pandemic my boyfriend bought me one of the best presents I've ever received - a paddleboard. I've been paddleboarding for years but I've always rented. Years ago I even got in to SUP (stand up paddleboard) yoga. I've taken lots of friends out for their first time and now so many of them are hooked just like me. So I thought it might be good to share a few things I've learned from my SUP adventures over the years. This is not a sponsored post so anything I'm sharing is just from my own experience.
So many people I've talked to about paddleboarding over the years thought they couldn't do it. So if you've had any doubts yourself but have been wanting to try it I say go for it! My only recommendation is that you are comfortable in the water and can swim. Boards are really stable and you can totally go without ever falling in but the more comfortable you are on the water the more fun it'll be. If you aren't confident in your balance you can paddle on your knees or even sitting down. They even make kayak seat attachments that you can add to a lot of paddleboards. Don't worry about things like age or athleticism get in your way either. My mom got a board this year and she goes out on her own all the time and she loves it. You can paddle at any pace you want and take breaks whenever you need.
With the pandemic it became hard to get your hands on any sporting goods and paddleboards were no exception. It seems like things are back in stock now so if you want some recommendations, I'll post some at the end. You can expect to spend $500+ on a board if you decide to buy. There are always used options and there are some cheaper options but if you plan to go a lot you might want to spend a little more.
If you've been wanting to try paddleboarding I definitely recommend finding a rental spot and trying it out. It's a great way to try it out and see if you like it without the investment. I've rented boards in a few different places around California, so I'll share those links. 
California SUP rental spots:
Paddleboard accessories I love:
Choosing a paddleboard
There are lots of posts and videos out there if you want to do some research. Or if you have a local shop they are a great resource too. I opted for a hard board but I'm going to include some inflatable boards my friends and family have purchased and love. 
I bought an 11'2" NSP board from Pro SUP Shop. This was perfect for me because I was able to demo a few boards before deciding to purchase. I also used to work for a board shop so I knew and loved Surftech already. 
Hard boards are heavier and if you're a shorter human like me it is harder. I even tried a shoulder strap to help carry it but didn't work because I was too short for it. My board weights about 30 pounds to give you an idea of the weight. 
This video was really helpful for how to load your board on your car. There are other ways this just works for me.
Inflatable SUP
Have you been thinking about trying paddleboarding or thinking of buying your own SUP board? If you have any questions or things to add just comment or send me a message. I'd love to add to this post with more recommendations. 
Picking up a new hobby can be so overwhelming, so my hope is that I can share a little of what I've learned to make it easier. Getting on the water in any form always brings me joy so I hope if it's something that sounds fun you give it a try too.
|
Posted on April 18 2021