November reading roundup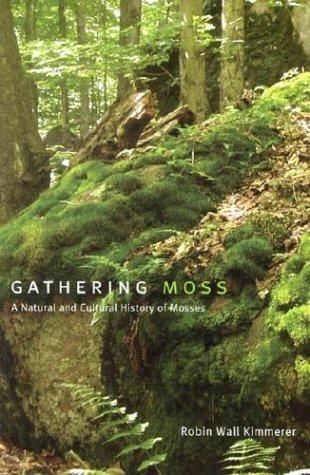 This was definitely my favorite book I read this month. I loved her book Braiding Sweetgrass so I added this book to my to read list. I never would have thought to add a book about mosses to that list before I read Robin Wall Kimmerer's work. If you like audiobooks I definitely recommend listening to this. Her voice has a beautiful storyteller quality to it and it makes you appreciate the lesson of mosses and the natural world around us so much more. You do not need to have an interest in bryology to appreciate this book. We can all learn a lot from mosses and their relationship with nature. They take only what they need and give us so much. Her work makes me want to learn more about plants so that I can name more of what I see when I am out in nature.
I started this book on my trip to Bali when I wanted to learn more about the ceremony and magic of the island. This book was written years ago and I have no idea if the stories and ceremonies he talked about hold true today but I really loved reading it and learning more about the intention that goes in to ceremonies, celebrations, rituals and the art. I hope to travel back to this magical island to see more in person and meet more people and hear their stories and wisdom.
I have been doing a deep dive into books written about trauma and brain over the past 2 years and so this book by Peter Levine was a must read. This book was written over 20 years but it is still so valuable to understanding how humans process and heal from trauma. If more people understood how our brains process and store trauma we would realize that what many of us were taught from our parents, therapists and teachers was not the best. If more people knew how to heal their own trauma the trauma passed down through generations would be so much less. Medical professionals, teachers, therapists, counselors, parents and so many other people could really benefit from reading this book.
This was a quick read that I picked up at Mystic Journey in Venice. I wanted to read a little more on reiki for my personal practice. If you are a reiki practitioner you might find this book interesting.
This book is written for professionals in the psychotherapy world so that they can have more tools and knowledge around trauma. I was shocked to learn that many therapists are never taught about trauma unless they seek out continued education. No wonder the therapists that I went to as a child were clueless on how to help me in a productive way. This book can help professionals integrate bodywork into their practice. She gives both theory and practice in an easy to understand way. If you have trauma that you are trying to heal with a professional you might want to look for one who has somatic therapy experience. You would think it is obvious that your body and mind are connected but for many people who have been to therapy and thought how is talking about it going to help, working on your body's experience could just be the missing piece.
This book was a big letdown. I read the original books by Stieg Larson and enjoyed the characters and wanted to see where Lisbeth Salander's life led her but this story felt a lot emptier and more like a way to make more money off a successful series when Larson died suddenly. Some people might enjoy it but I won't be reading the rest.
As always if you read something this month and want to share it please comment or send me a message.
|
Posted on December 01 2019