Gift guide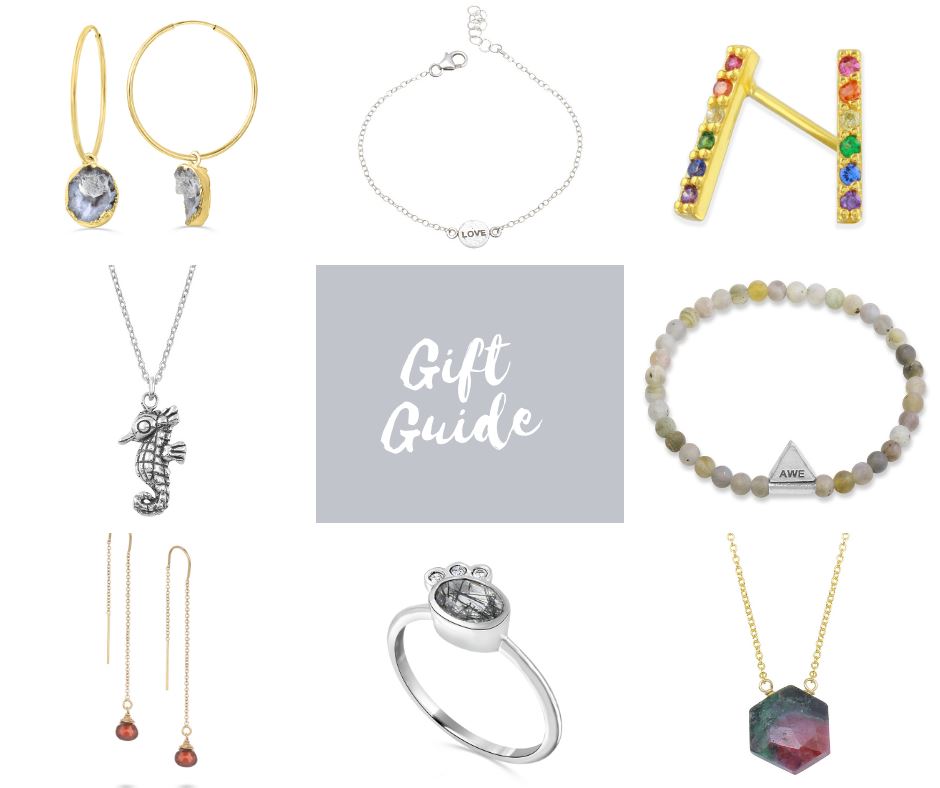 I wanted to share a few gift ideas I've been recommending to clients who have asked.
This year people have been talking about shopping small more than ever and I so appreciate each and every order that has been places through this crazy year. I also appreciate all the shares with friends and family. It's sometimes hard to get discovered amongst all the things out there to choose from. 
I've been making jewelry for 20 years now and in January Amanda K Lockrow will turn 14.
From left to right:
Druzy geode hoops
: these hoops are lightweight while still making a statement and fall in a good gift giving budget at $65.
Silver love bracelet
: this dainty silver bracelet comes in a few different words and can also be customized with a word or initials that fit. $55
Rainbow felicity studs
: these studs come in sterling silver of 18K yellow gold vermeil. $40
Seahorse charm necklace
: for the ocean lover on your gift list the Darya collection has lots of options to choose from. $100
Incompass Awe labradorite bracelet
: these stretchy bracelets are a wearable reminder that is a really affordable and thoughtful gift. $38
Garnet threader earrings
: these garnet threaders are the most popular stone choice I make in this style. They add a little sparkle to your holiday outfits and can be worn all year of course. $70
Tourmalinated quartz & diamond ring
: this ring is brand new and come in gold or silver. If you're looking for a special ring for a holiday gift I have lots of options to choose from. $250
Ruby zoisite hexagon necklace
: I have lots of options to choose from in this hexagon style little rock necklace. But I chose this one for it's festive holiday colors and heart chakra energy. $65
|
Posted on December 01 2020