Gather is this Saturday at Gratitude Market in Culver City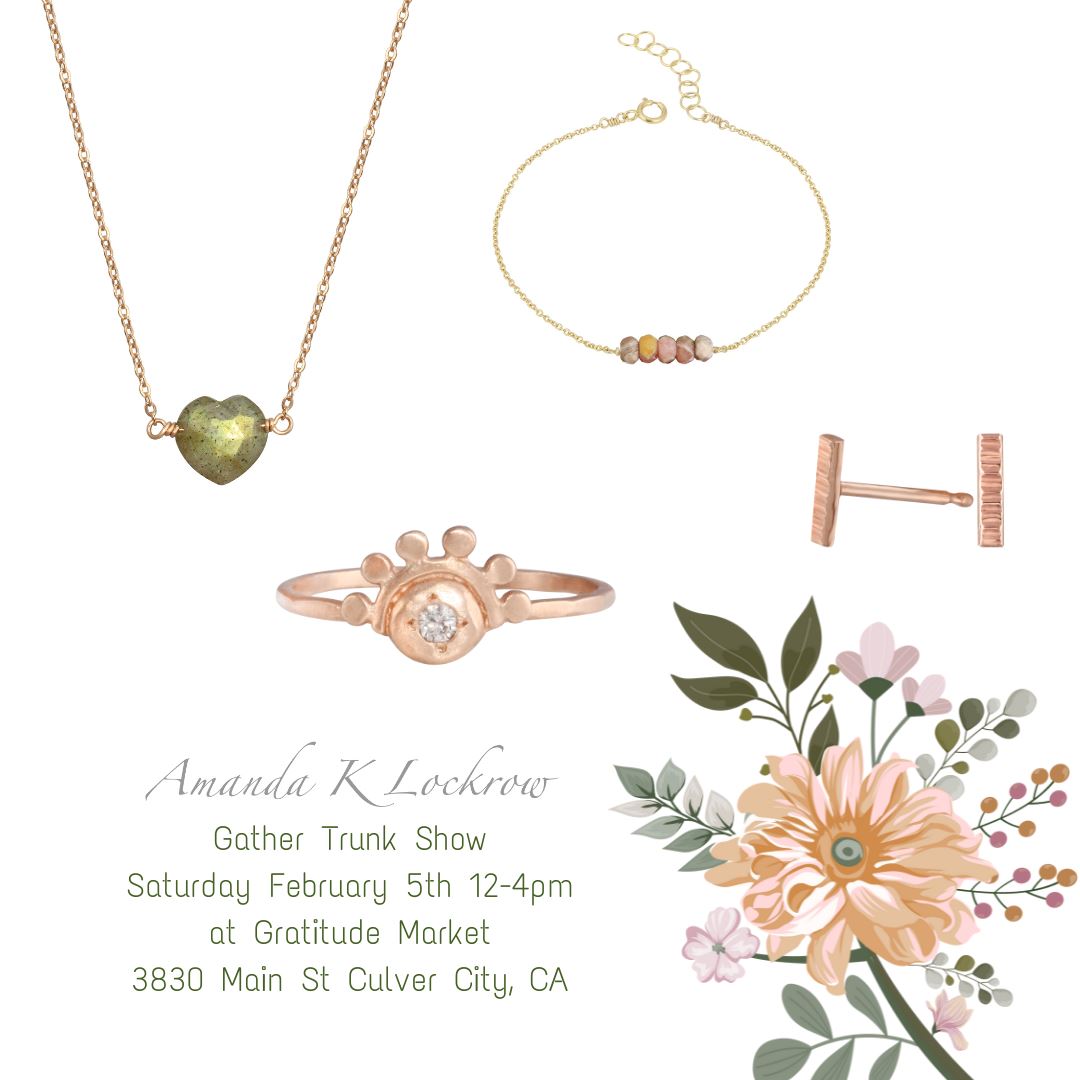 Join me Saturday for 
GATHER at Gratitude Market
for a Valentine's Day celebration of art, music, and friends in Downtown Culver City. Some of our favorite makers will be selling their wares on our back patio including:
DJ Brutha Gimel will once again be lighting up the tables, plus we'll be sharing all kinds of deliciousness inside the market including tasty treats and Spanish wine.
Come down, pick up a gift for your Valentine or yourself, relax and listen to some great tunes, taste some wine, chop it up with some friends, and then visit one of our many neighboring restaurants for a drink or bite to eat.
We look forward to seeing you -- children and pets also welcome.
|
Posted on January 31 2022